Japanese Used Tractors
Direct Export From Japan.
COMPANY LOCATION : 3-8-19, YUHIGAOKA, TOYONAKA-CITY, OSAKA, JAPAN, 561-0864(HEADQUARTER AND DOCUMENT OFFICE)
TEL:81-6-6151-4037 / FAX:81-6-6151-4038

1) Massive Stock Level

We have 200-250 units of used tractors in our yards and around 10-15 units of tractors in new arrivals comes to our yards every few days. We make up tractor assortment based on your sourcing request within 3-5 days.

2) Quick Reaction

We welcome your query anytime and give you offer upon your request with quick reaction (within 24 hours). And we will keep you updated about stock situation periodically.

3) Flexibility

If you could not find your favorite models, we will be happy to offer you similar models.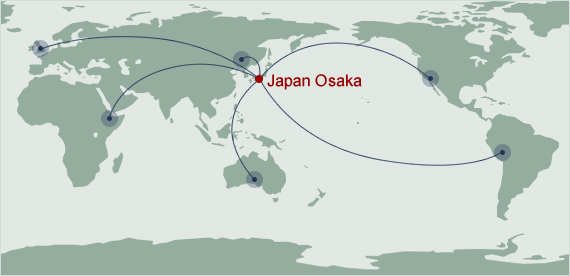 Thank you very much for visiting our website and enjoy our presentation!
If any query, please feel free to E-mail us or call to my mobile phone 81-90-9118-2767 anytime (24 hours online). Also, here is my blog so that you can enjoy director's activity on his duty.
Moreover, this website has member pages for our VIP customers (mostly repeat customers) which is presenting stock information and valueable technical/professional information.
Please enjoy our website and our great service.

TEL
81-6-6151-4037 Office hours 9am-6pm
81-90-9118-2767 24hours! SLAP ME UP
FAX
81-6-6151-4038
E-Mail
info@mish-tractors.jp
Skype
shingo-yamamoto
ADDRESS
3-8-19, YUHIGAOKA, TOYONAKA-CITY, OSAKA, JAPAN, 561-0864
BUSINESS ITEMS

・USED TRACTORS
・FORKLIFTS
・USED CARS
・USED GENERATORS
・USED COMBINES
・USED ROAD
・USED BOBCATS


・MINI-EXCAVATORS
・GOLF CARTS
・USED BIKES AND SCOOTERS
・CONSTRUCTION MACHINERY
・RECYCLED PLASTIC POWDER
・USED MINI-TRUCKS(550cc AND 660cc)
・USED MINI DUMP TRACTORS(550cc AND 660cc)

MAIN MARKET
EUROPE, USA, ASIA, AUSTRALIA, RUSSIA, CHINA, SOUTH AMERICA
MAIN BANK
THE BANK OF TOKYO-MITSUBISHI, UFJ LTD.
(NODA BRANCH, JAPAN)
THE OSAKA CITY SHINKIN BANK. (EDOBORI BRANCH, JAPAN)
CERTIFICATE AND TRADEMARK REGISTERATION FOR SALES OF USED MACHINERY AND TOOLS.

National Public Safety Commission Osaka Department Licensed.

Others
The Member of Osaka Chamber of Commerce and Industry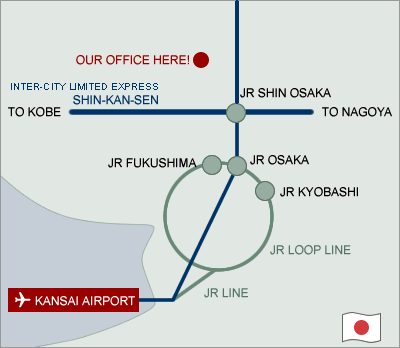 We welcome your visit to our yards especially. We are very happy to pick you up at Osaka/Kansai International Airport and entertain you to any convenient hotel during your stay in Japan. We eagerly recommend our clients to come to our yards for following reasons ;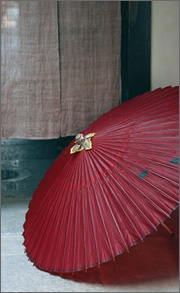 1)
You can enjoy checking actual conditions of tractors : engines, rotary tillers, driving.
2)
You can enjoy our great numbers of used tractors and parts in stock at our yards.
3)
You can enjoy other used machinery(Please refer our business items above) in our yards.
4)
You can enjoy visiting our partner's yards in local area (we have not only our own stock but also local supply network).
5)
You can have enjoyable time for sight-seeing after your visit/work at our yards if you like. Our company are linked to Osaka/Kobe tourism so we can arrange your sight-seeing tour for you and your family/friend/business partners.
PROFILE OF DIRECTOR : SHINGO YAMAMOTO
1990-1992 : DAIKIN INDUSTRY LTD.(JAPANESE HUGE AIR CONDITION MANUFACTURER) MISSILE & ARTILLERY AMMUNITION DIVISION AS A STAFF OF DIVISIONAL PROJECT TEAM.

1992-1999 : TAKASAGO THERMAL ENGINEERING CO., LTD. AS A CHIEF ENGINEER OF AIR CONDITIONING, EXTINGUISHING, AND VENTILATING INSTALLATION.

2000-2008 : STARTING TRADING BUSINESS IN TRACTOR SALES AND TEXTILE FABRIC SALES.

NOV. 2008 : MISH JAPAN TRADING CO. NEWLY ESTABLISHED AND REGISTERED AS A MEMBER OF OSAKA CHAMBER OF COMMERCE AND INDUSTRY.

MAY, 2015 : MISH JAPAN TRADING CO. OFFICIALLY UPGRADED INCORPORATION OF ENTERPRISE MISH JAPAN TRADING CO., LTD.
"AN ACTIVE MIND CANNOT EXIST IN AN INACTIVE BODY."
quoted from Biography of U.S. General George S. Patton.
1)
CONTINUOUS EFFORT TO LINK BETWEEN MARKET'S DEMANDS AND CUSTOMR'S REQUESTS.
2)
QUICK RESPONSE ON ANY ENQUERY.
3)
FLEXIBLE SERVICE AND HANDLING IN SHIPPING AND DOCUMENTATION.
4)
WIDE RANGE OF USED MERCHANDISE - UNCEASING EXPLORATION TO NEW BUSINESS FIELD.
ABBREVIATION OF <M> <J> <T> OF MISH JAPAN TRADING CO., LTD.
M
= MASSIVE STOCK LEVEL
J
= JAPANESE QUALITY
T
= TERRIFIC WORK